Camera / Tripod Screw - LONG $4.49 was $4.99
Shipping & Handling [GA residents subject to 7.00% Sales Tax]
Please Contact Us For Volume Orders or Special Shipping Arrangements

Click here for SHORT version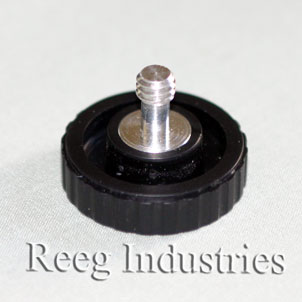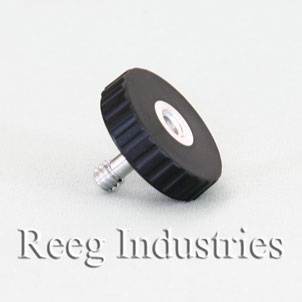 Short version of screw shown
Dimensions shown in diagram below, include both Short and Long Screw information.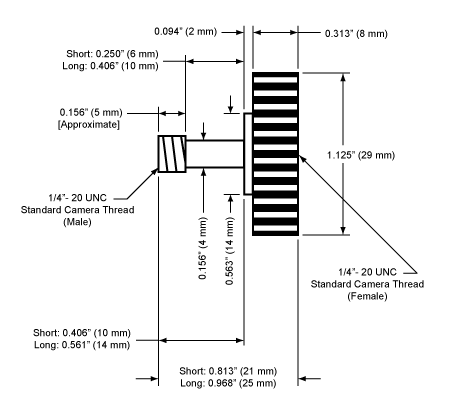 (Hover cursor over picture to enlarge)
(Click to open full size in a new window)
NOTE: Make sure your equipment requires this LONGER THAN STANDARD screw length.
This screw can also be used as an adaptor on many other accessories, to allow multiple accessories to be stacked.
The large knob makes installation easy and allows for proper tightening.
Replaces the lost screw from most accessories.
Allows you to stack multiple accessories.
Limited only by your imagination.
Below we show how you can replace the knob or screw that comes with a Flash Extension Bracket to allow use of a Tripod Plate or mini-Tripod.
Camera, Flash Extension Bracket, Tripod Plate, and Mini-Tripod NOT included.